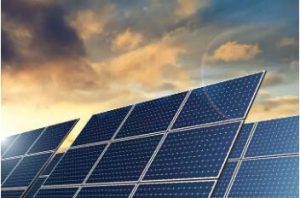 The ministry of new and renewable energy (MNRE) on Thursday rolled out fresh guidelines for implementation of off-grid solar power plants under the RESCO and PPA mode.
This is in reference to the ministry's earlier order that had extended the off-grid and decentralised solar photovoltaic (PV) applications programme phase-III, till March 31, 2021.
According to the guidelines, under the phase-III of the programme, off-grid solar power plants of individual size up to 25 kW can be installed in areas where grid power has not reached or is not reliable.
The scheme applies only to the northeastern states for installation of off-grid solar PV plants through RESCO mode with a central financial assistance (CFA) of 90 per cent of the benchmark cost of the system.
"This CFA provided by the MNRE would reduce the financial burden to a significant level, which otherwise results in very high tariff in per unit terms due to smaller size of plants and requirement of storage batteries," it said.
Under the RESCO model, the ministry proposed that the vendor would install and operate the solar power plant of capacity up to 10 kWp for at least 10 years and solar PV plants of capacity above 10 kWp for at least 15 years. It added that the solar power plants would be installed by the RESCO on build- own-operate-transfer basis.
According to the ministry, if the power producer fails to supply daily minimum guaranteed power (DMGP) or power required by the beneficiary, then the developer would be liable to pay penalty for the units supplied less than the DMGP at a rate specified in the PPA.
"The penalty could be two times the rate at which power is supplied by the developer to the beneficiary," it added.
The RESCO company would be selected through open competitive bidding to be conducted by the implementing agency and the project should be commissioned within three months from the placement of the award, the guidelines stated.