On June 20th, SAJ Technical Support Steven has made an eSolar Academy Live Online lesson on SAJ official media platform. This training is about SAJ eSolar Web Portal. It is of great help for all SAJ inverter users, including SAJ inverter installers and end users, as eSolar Portal is a platform for cloud-based data monitoring, remote maintenance and energy management.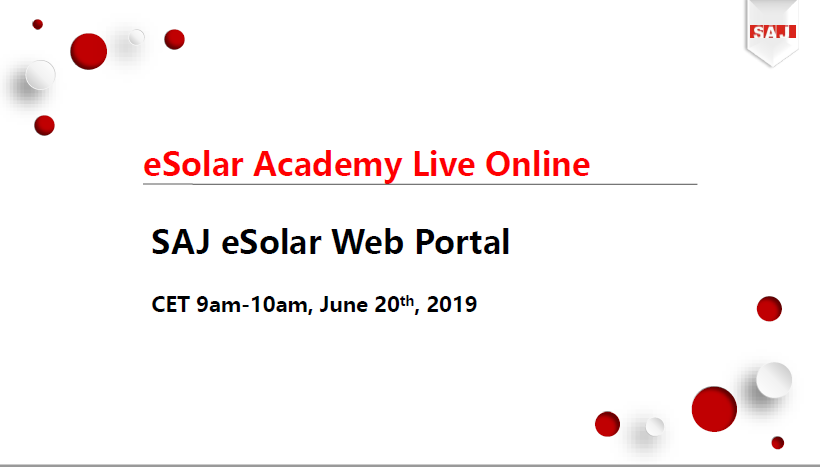 This portal has the following functions and features:
•Real-time monitoring any time any where
•Remote configurate and remote update
•Push notice by email
•Big TV screen for publication
•Error alarm and alarm follow- up functions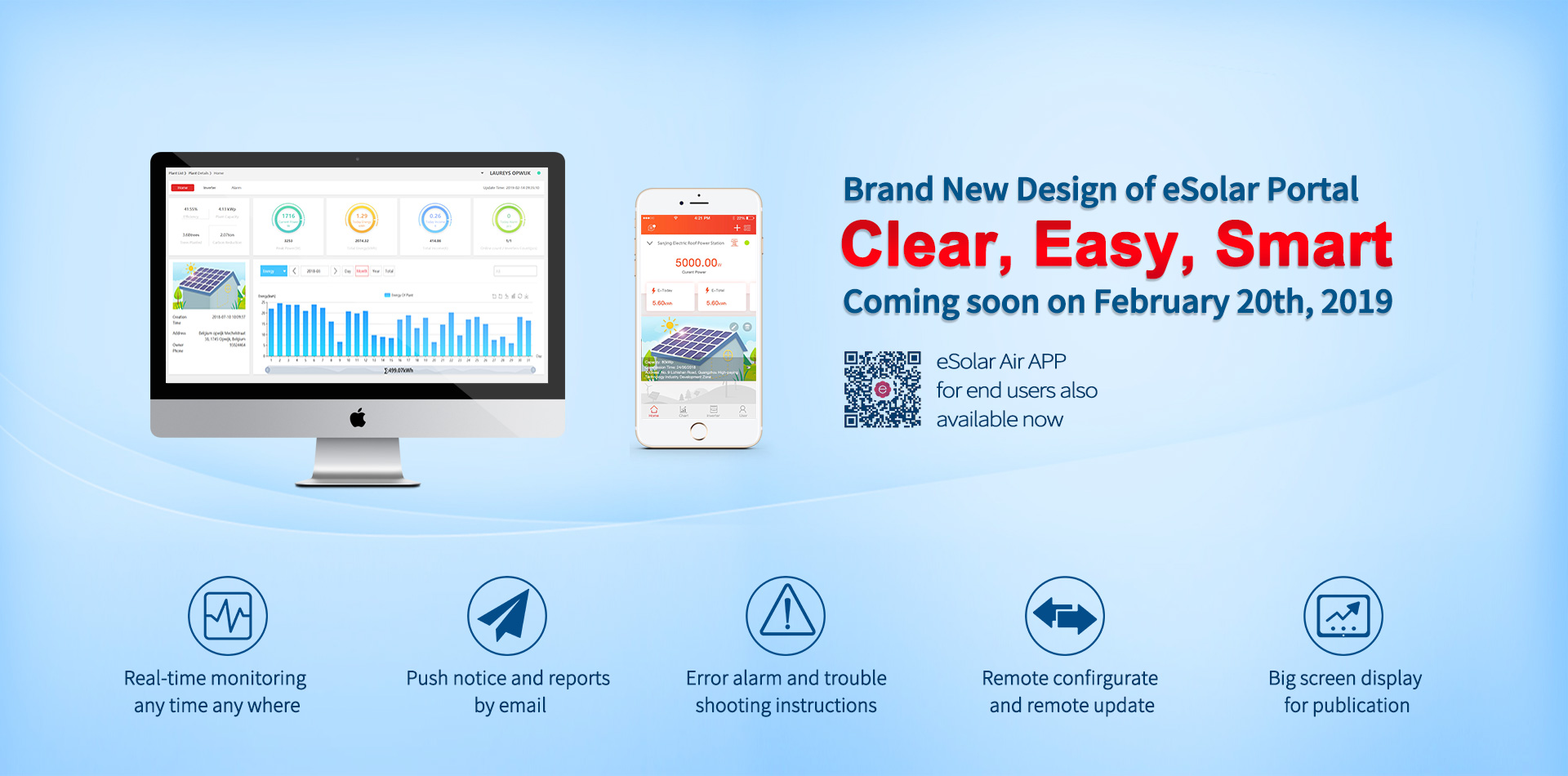 Besides, SAJ R&D team have also developed eSolar O&M APP (an IOS/Android APP for installers) and eSolarAir APP (an IOS/Android APP for end users), both bringing great convenience for SAJ inverter users to carry out relevant management on the inverters.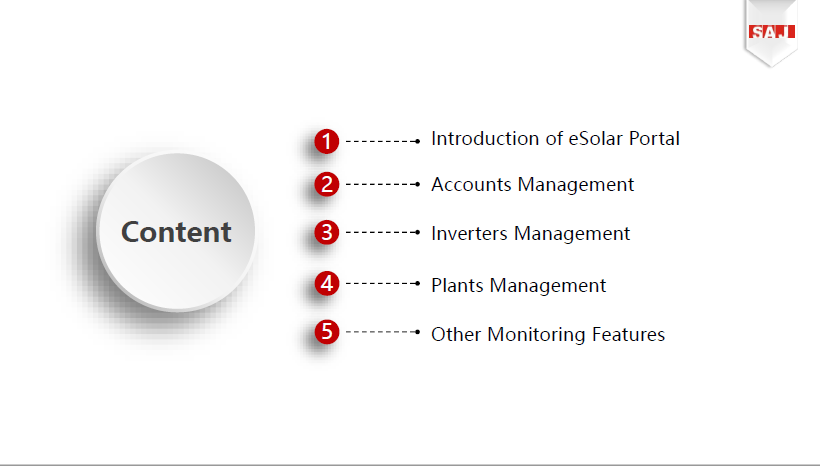 Moreover, Steven also introduced SAJ inverter user accounts management methods, inverters management methods, plants management methods and monitoring features on eSolar Web Portal in detail.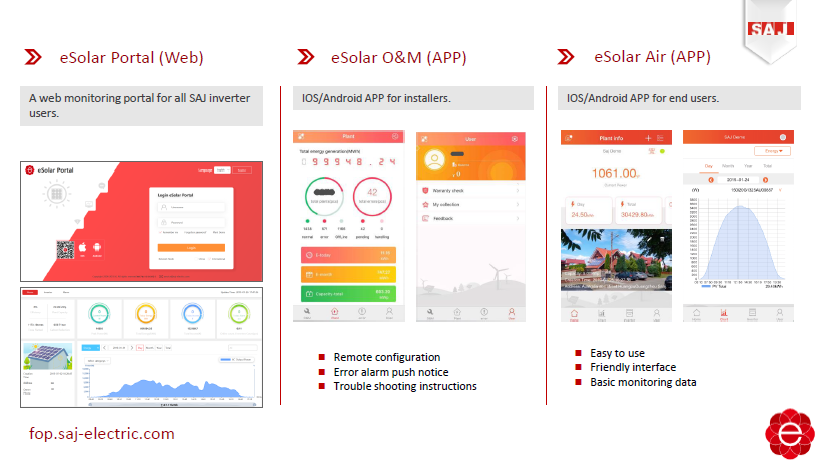 If you've missed this Live Online lesson, you could visit SAJ Youtube or Facebook to watch the video.
Youtube video site: https://www.youtube.com/watch?v=PozX3rzjdx8
The next eSolar Academy Live Online lesson will be about eSolar App. Let's expect patiently!